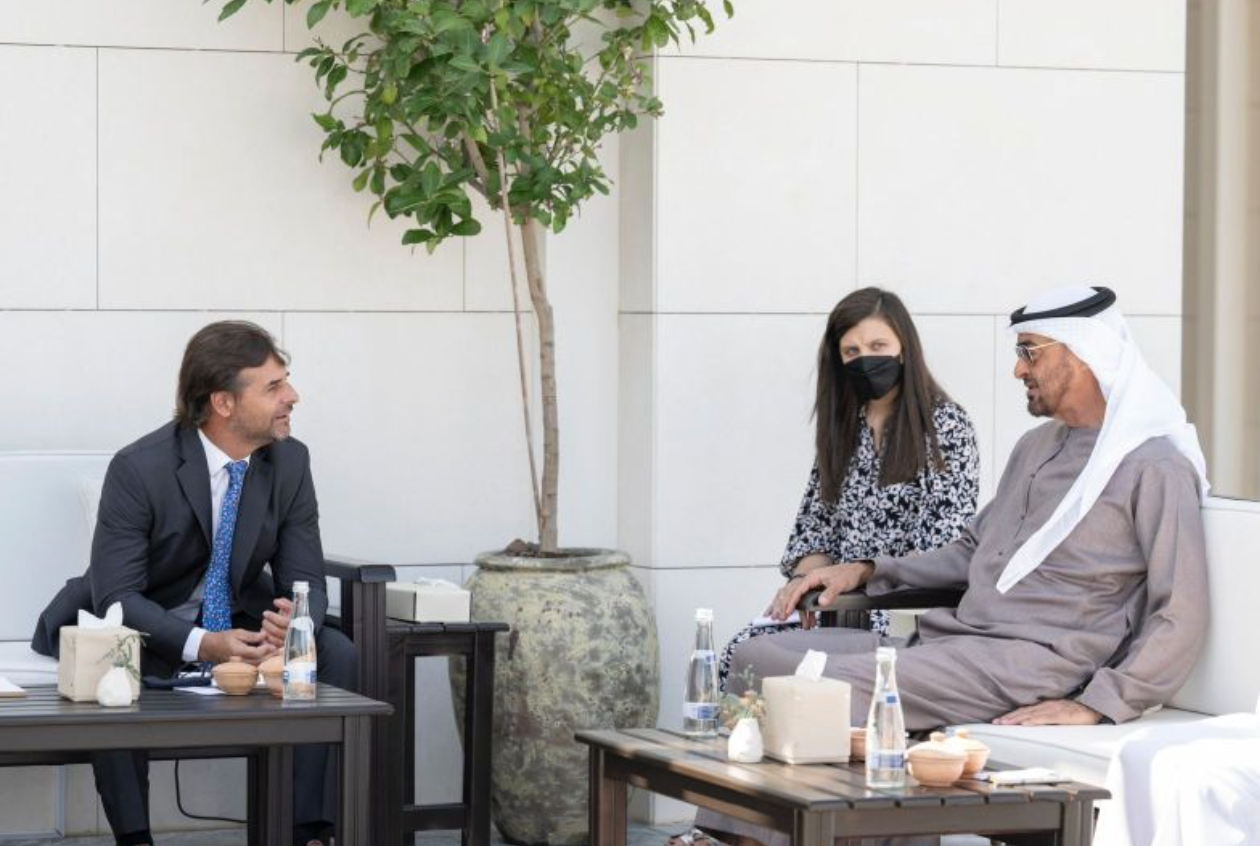 On the 20thof February 2022, Langpros was chosen to provide interpreting services for the Uruguayan Presidential Delegation's visit to Dubai and Expo 2020,  to attend their country's National Day celebrations.   
Present at the meeting at  Al Shati Palace were His Highness Sheikh Mohamed bin Zayed Al Nahyan, Crown Prince of Abu Dhabi and Deputy Supreme Commander of the UAE Armed Forces and President of Uruguay, Luis Lacalle Pou.
Langpros enabled the event by providing Consecutive Interpretation by expert interpreters who worked alongside the politicians, to ensure the full meaning was captured and correctly communicated into the second lsanguage.
LANGUAGES: 

English, Spanish

EVENT:

Uruguay Delegation at Expo 2020
SERVICES: Consecutive Interpreting