Interpreting Solutions for Web Conferences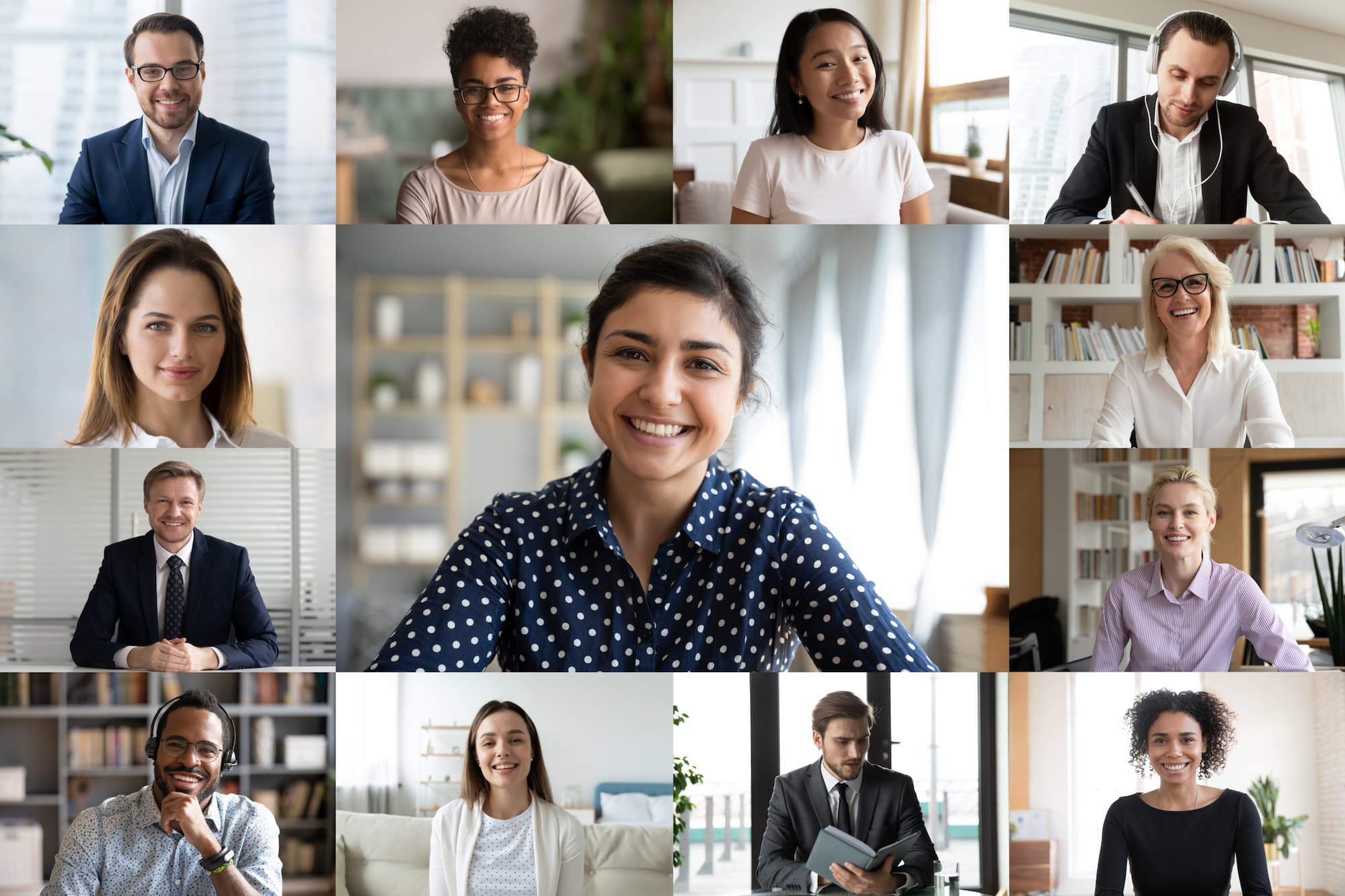 Businesses need reliable interpreting solutions to carry out remote meetings, conferences and webinars. Events that run on Zoom, Skype, MSTeams, or Google Meet have now become the norm. 
We offer a vast array of video remote interpreting services tailored to fit the specific needs of our clients, covering every industry and more than 200 languages. Our services are safe, affordable, and integrated, and allow you to enjoy the many advantages of remote interpreting.
Video Remote Interpreting
Video Remote Interpreting is the ideal solution for smaller multilingual online events, such as:
Business meetings with buyers and suppliers

Internal staff training

B2b negotiations 
We provide instant access to online translators via desktop, smartphone or tablet, without the need for specialized equipment. As such, video remote interpreting is also ideal for settings such as:
Clinics

Courts

Airports

Hotels
Remote Simultaneous Interpreting
Larger online events need seamless live translation, often in more than two languages.
Remote Simultaneous Interpreting (RSI) technology offers just the right solution. Integrated with all main videoconferencing platforms, it allows participants to choose their language channel and listen to the translated speech from their device. Read more on how remote simultaneous interpreting works and why you should adopt it.
Hybrid Interpreting
Hybrid interpreting bridges the gap between traditional and remote interpreting. It is the ideal solution for events where some of the participants attend from the venue, while the majority attend from their homes or offices. The same techonological set-up that is used at the venue also enables people who are not in the room to follow the interpreted speech from their devices. 
We are proud to be a stable company with a solid reputation and a partner for major companies in the Middle East and worldwide.
The Language Professionals provided the International Foundation for Electoral Systems – Afghanistan Project with all services and equipment in an expedited fashion.
Anya Kozlova
Senior Program Officier
Matteo and his team at Langpros live up to their brand name – they are experts in any language and extremely professional in their approach.
Sajith Ansar
Ceo
We would not hesitate to recommend Langpros to any other national and international organizations and Government bodies requiring translation and interpreting services.
Dr Giampaolo Bruno
Director
Matteo and Langpros have given us amazing service. They translated two fairy tales that were used in our Virtual Reality activation in Kidzania, running for the full month of March.
Nadya Koleva
Project Manager
I would like to express my appreciation to you & your Team for providing us with translations to our Manuals in many different languages and allowing us to grow in new market.
Towfigh Tamimi
CEO
We really appreciate your hard word & dedication for providing excellent services & maintaining high standards. The results of your services made us really glad.
Faisal Khan
Assistant Vice President