Other Types of Interpretation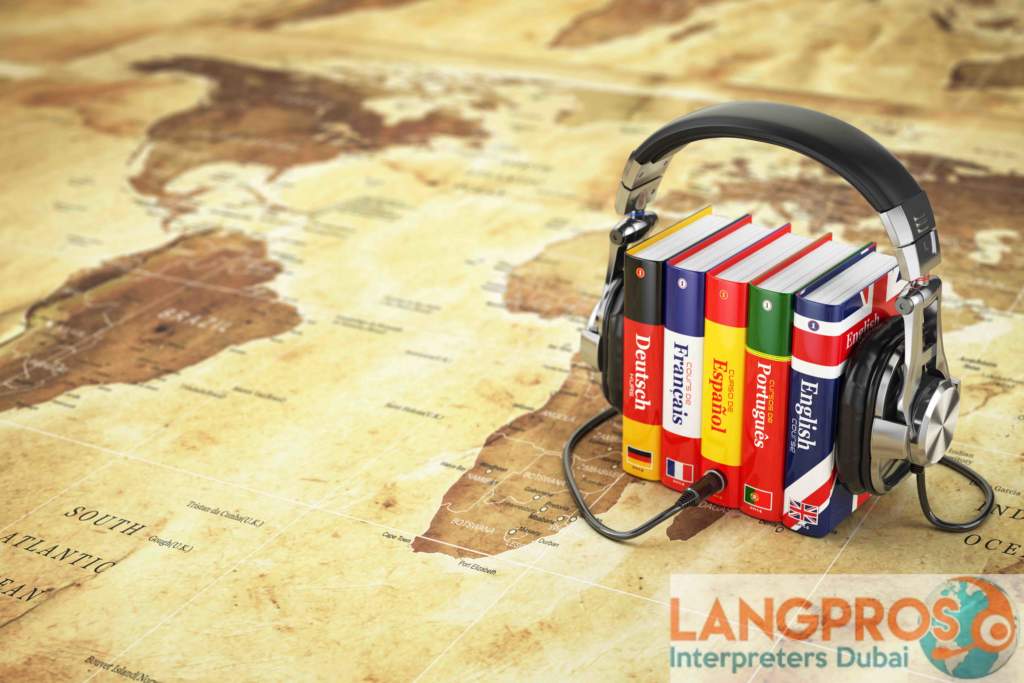 Business, consecutive and simultaneous interpretation are just some of the existing services to translate a speech. 
Here is a list of the most used interpreting solutions.
Whispering Interpreting or Chuchotage
The interpreter stands or sits immediately next to a single listener and provides the interpretation in a low-volume voice. 
Relay or Indirect Interpreting
This service requires the interpreter to convert a speech into a "bridge language". The speech will then be translated by other interpreters attending a multilingual event. For example, an interpreter may interpret from Spanish to English, and an English-speaking audience may translate the same speech into another target language.
Conference Interpretation
Conference interpretation consists in delivering a message into a foreign language at international conferences, workshops and seminars, and bilateral or multilateral political meetings. Typically, this service is carried  simultaneously .
Escort Interpreting or Travel Interpreting
In this type of consecutive interpreting, the interpreter accompanies an individual client or a small delegation to various events, such as client visits, sightseeing, and business trips. 
In such a scenario it is not uncommon for the interpreter to handle small tasks such as ordering food at a restaurant, but also important transactions such as helping close a deal.
Community Interpreting
Community interpreting aims to overcome language barriers between public services and foreign communities, for example immigrants or refugees. This kind of interpretation plays a crucial role in public services such as social security, family assistance and health care.
Medical Interpreting
Medical interpreting allows effective communication in healthcare settings. For instance, a patient abroad may need a real time translation of their medical check-up. Medical interpreters also act as mediators for people who, regardless of the language, are unfamiliar with medical terminology.
Media Interpreting
This service is common in the live television coverage of events such as press conferences and interviews with VIPs. The simultaneous interpreter typically works from a soundproof booth, translating the speeches in real time.
Video Sign Language Interpreting
Video sign language interpreting is of utmost importance when the audience is composed of one or more deaf individuals. 
It allows the delivery of the core message of a speech thanks to a sign language interpreter working remotely via laptop or tablet. It is the best solution when sign language interpreters are not available locally.
We are proud to be a stable company with a solid reputation and a partner for major companies in the Middle East and worldwide.
The Language Professionals provided the International Foundation for Electoral Systems – Afghanistan Project with all services and equipment in an expedited fashion.
Anya Kozlova
Senior Program Officier
Matteo and his team at Langpros live up to their brand name – they are experts in any language and extremely professional in their approach.
Sajith Ansar
Ceo
We would not hesitate to recommend Langpros to any other national and international organizations and Government bodies requiring translation and interpreting services.
Dr Giampaolo Bruno
Director
Matteo and Langpros have given us amazing service. They translated two fairy tales that were used in our Virtual Reality activation in Kidzania, running for the full month of March.
Nadya Koleva
Project Manager
I would like to express my appreciation to you & your Team for providing us with translations to our Manuals in many different languages and allowing us to grow in new market.
Towfigh Tamimi
CEO
We really appreciate your hard word & dedication for providing excellent services & maintaining high standards. The results of your services made us really glad.
Faisal Khan
Assistant Vice President