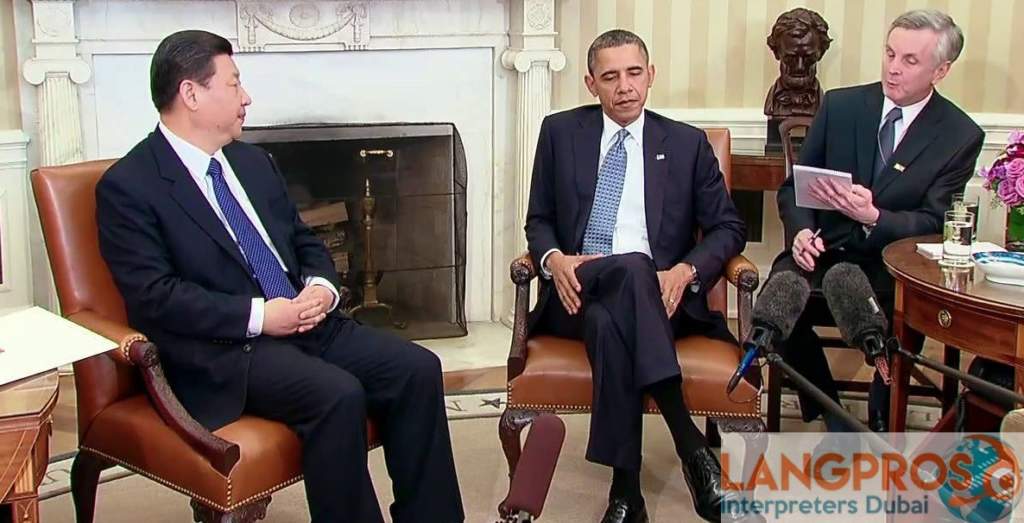 Consecutive interpreting is sometimes called "listen before talk" interpretation. Indeed, consecutive interpretation is when a speaker takes frequent pauses – approximately every 5 minutes – in order to allow the interpreter to interpret the speech into the target language. While the speaker is talking, the interpreter may take notes using shorthand and professional note-taking techniques.
Unlike simultaneous interpretation, consecutive interpretation does not require any technical interpretation equipment, therefore it is to be considered a much cheaper interpretation service. However, consecutive interpretation is progressively being replaced by simultaneous interpretation because of its time consuming nature. Indeed, in consecutive interpretation the speech is repeated twice, first in the source language and then in the target language.
For the following events consecutive interpretation is still preferred to simultaneous interpretation:
Press conferences
Interviews
Working breakfasts and lunches
Meetings and conferences lasting up to two hoursAre you looking for a Japanese interpreter in Dubai, Arabic medical interpreter, or assistance in other languages? Contact us today for a free quotation!
Our Testimonials
We are proud to be a stable company with a solid reputation and a partner for major companies in the Middle East and worldwide.
The Language Professionals provided the International Foundation for Electoral Systems – Afghanistan Project with all services and equipment in an expedited fashion.
Anya KozlovaSenior Program Officier
Matteo and his team at Langpros live up to their brand name – they are experts in any language and extremely professional in their approach.
Sajith AnsarCeo
We would not hesitate to recommend Langpros to any other national and international organizations and Government bodies requiring translation and interpreting services.
Dr Giampaolo BrunoDirector
Matteo and Langpros have given us amazing service. They translated two fairy tales that were used in our Virtual Reality activation in Kidzania, running for the full month of March.
Nadya KolevaProject Manager
I would like to express my appreciation to you & your Team for providing us with translations to our Manuals in many different languages and allowing us to grow in new market.
Towfigh TamimiCEO
We really appreciate your hard word & dedication for providing excellent services & maintaining high standards. The results of your services made us really glad.
Faisal KhanAssistant Vice President