Simultaneous and Consecutive Interpreting Services in Dubai and the UAE.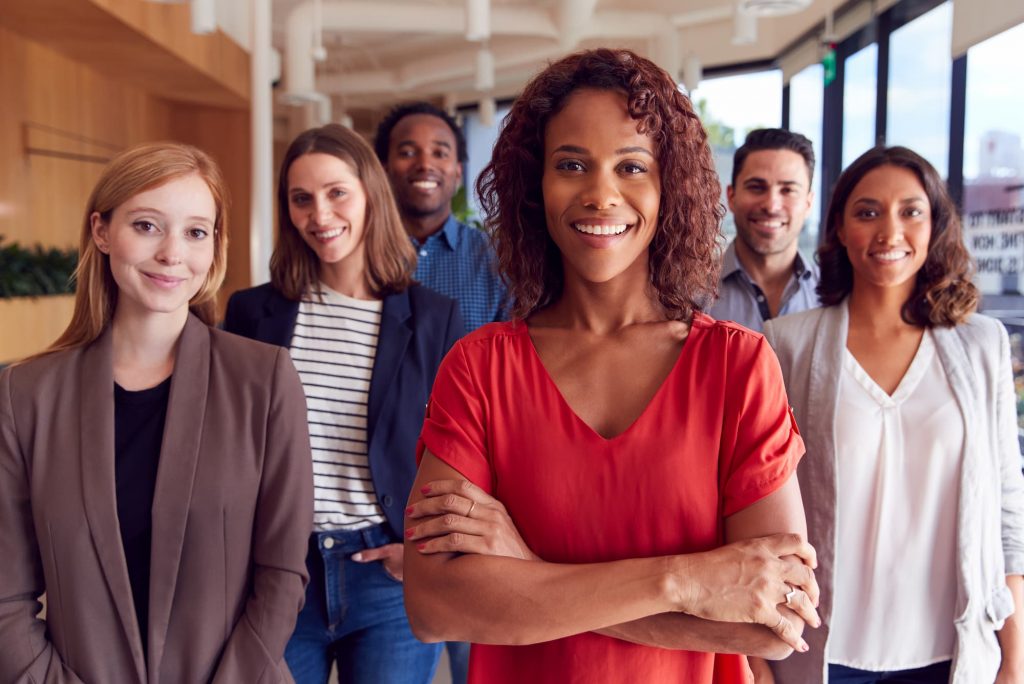 Interpreting services
for your event.

 Exhibitions
 Business meetings
 Seminars
 Press conferences
If you are in the market for interpreting services to translate your event, conference, seminar, or press release, you will need to find a reliable interpreting services supplier. 
Simultaneous interpreting service providers are specialized professionals and companies that can help you convey your message in real time. This can be done in different ways according to the setting, venue, and public. The specific features of the interpreting services you may choose for your project will depend on the type of event, the size of the audience, and the duration of each speech.
Types of interpreting services:
Consecutive interpreters start to translate when the speaker has finished, or after a few sentences. These professionals retain information using dedicated note-taking techniques, so that they can memorize the content of speeches for up to around 20 minutes. Consecutive interpreting services do not require specialized equipment, and they are suitable for smaller meetings and events. This interpreting mode can be very effective and cost-efficient, but, on the other hand, it virtually doubles the duration of you event, as the speaker will need to periodically pause and let the interpreter translate. 
Consecutive interpreting services are best suited for:
 Shorter events
 Events in no more than 2 languages
 Press conferences
 Seminars
Simultaneous interpreters translate at the same time as the person giving the speech. They work from sound-proof booths, from where they can have a clear view of the speaker. Audiences listen to the translation via wireless receivers. This is the ideal solution for larger events and multi-day events. Moreover, simultaneous interpreting services can accommodate for multi-language translations, offering different options to the audience, who can select their preferred language channel from the provided infrared receiver or directly on their smartphone. 
GOT QUESTIONS?
WANT TO GET A FREE QUOTE?
LOOKING FOR ADVICE?
You should choose simultaneous
interpreting services for:
Large, multi-day events
Multilingual events (up to 40 language channels)
Suitable venues for equipment installation
Equipment for specialized interpreting services is crucial for the success of the translation. This is why we own our own state-of-the-art Bosch interpreting equipment, along with on-site set up and technical support throughout the event. For larger events, our team of technicians will take care of the installation of the booths, infrared transmitters, mixers, and receivers, to ensure a seamless experience to the attendees. Portable options are also available for, smaller, more dynamic events, such as guided visits or business meetings.
Equipment for specialized interpreting services
Compatible with in-person, remote, and hybrid interpreting
High-quality stream to the attendee's headset
Portable options are available
With more than ten years of experience, we offer the best interpreting services for any kind of event, live or online. Our solutions are all encompassing: our Project Managers coordinate the resources and assets to ensure the success of your event, be it on-site, online, or hybrid. 
Nowadays, many organizations moved their conferences, meetings, and seminars online. Remote Simultaneous Interpreting and Hybrid Interpretation Services enable translation during online and hybrid events. Such solutions come with numerous other benefits in terms of safety, cost savings, and environmental impact. Remote interpreting services connect you with the best professionals working from all over the world, saving on travel and accommodation costs and giving you a wider choice of languages to translate into. 
Many clients ask us how to find the perfect interpreter for their business meeting or multilingual event. If you are looking for a suitable interpreting services provider, perfect command of two or more languages is a prerequisite. However, it is far from enough, as speaking as you listen is only mastered through years of practice. Moreover, interpreters need to specialize in certain fields to have a solid grasp of terminology. This is also why it is good practice to share any available documents or collaterals related to the event in advance with the interpreter, so that they can study them and have a firm grasp of the topics that will be discussed in the speeches. 
What should interpreting services providers guarantee?
Specialized professionals
Tech support
Customized solutions for your event
At Langpros, we rely on an international network of specialized professionals working in over 100 languages, to ensure you get the right interpreter for your event. Contact our experts today to find the interpreting services solution that is best suited to your specific needs and audience, and we will provide a free, detailed quotation for your project. 
We are proud to be a stable company with a solid reputation and a partner for major companies in the Middle East and worldwide.
The Language Professionals provided the International Foundation for Electoral Systems – Afghanistan Project with all services and equipment in an expedited fashion.
Anya Kozlova
Senior Program Officier
Matteo and his team at Langpros live up to their brand name – they are experts in any language and extremely professional in their approach.
Sajith Ansar
Ceo
We would not hesitate to recommend Langpros to any other national and international organizations and Government bodies requiring translation and interpreting services.
Dr Giampaolo Bruno
Director
Matteo and Langpros have given us amazing service. They translated two fairy tales that were used in our Virtual Reality activation in Kidzania, running for the full month of March.
Nadya Koleva
Project Manager
I would like to express my appreciation to you & your Team for providing us with translations to our Manuals in many different languages and allowing us to grow in new market.
Towfigh Tamimi
CEO
We really appreciate your hard word & dedication for providing excellent services & maintaining high standards. The results of your services made us really glad.
Faisal Khan
Assistant Vice President